Lol I don't even know. Happy birthday, Ruru o/
lordbaka asked: Hey Bon *nudge* so admit it, which one of your (girl) friends go ya have a crush on? c:
[OOC] →
loreneta91s: Nah I'm not disappointed, the song deserved some kudos!~ *posting one more for you to hear* Even If we're neighbours we still live pretty far away…but I can recommend you some If you want to, just ask for a list b( ಠ◡ಠ )d [I don't know If it's the case or just me being the sceptical person I am but you sounded…offended(?) to me…… If so I'm sorry man, it wasn't my...
[OOC]
loreneta91s: askryuji liked your audio post Aw! You like (or at least played xd) Ar tonelico? Isn't the soundtrack amazing? >:·) …I'm sorry to disappoint you, but I haven't. I just really liked it. >_>; I'm missing out on a lot of good games. You should come on over and lend me some, neighbour |:
askmoriyama-deactivated20120506 asked: H-Hello there, Ryuji-kun! I-I hoped you'd a-answer me b-because we're friends! I-I'm sorry i-if you don't want t-to and I'm b-bothering you!! :<
4 tags
[RP time with my bff Rin]
ask-okumura: askryuji:
lyanten asked: Hey, Bon, could you perhaps tell me what that orange bird-looking thing that hangs around with you sometimes is?
5 tags
We love you guys too!
Anonymous asked: This blog completes my lifee <3 :) I love you Bon and un-named artist! You make my day! <33
5 tags
[RP time with my bff Rin]
5 tags
windwaitingjet asked: Can I scratch your chin? It's so fuzzy! ♥
6 tags
Anonymous asked: Suguro-kun, can you tell ShimaBaka to stop giving me weird looks in class?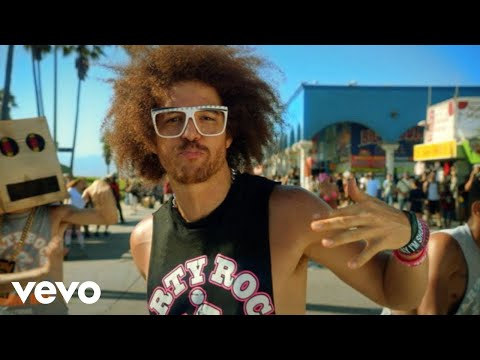 7 tags
Anonymous asked: You're too sexy for your shirt.
3 tags
OOC: I gotz me a blog
Like the title says, I made a blog for myself on Tumblr! It's a bit retarded to make an "Ask —-" account before you make your own but I'm a noob, leave me alone! Anyway, now you can ask me stuff there directly, and that way I won't have to keep invading Bon's blog. I'll also use it mostly for art that isn't just Bon, because drawing that hair...
hellontheengine asked: What would you look like if you were a girl?
6 tags
OOC: Work In Progress
Sorry for the delay in answers, but I was struck by sudden inspiration and had to do something about it. This IS going to be a reply to a certain question, it's just gonna take a little bit longer than most of my answers would! So… sorry about that. If you can get what's happening here… Kudos and cookies to you. Now back to work!
4 tags
Anonymous asked: Bon, go eat some cake for a minute. I want to talk to the artist! c: 1) You're so cute!! :'D and 2) I absolutely love how you draw! Would you possibly have an account somewhere for your art, like DeviantART or something? :D
5 tags
pap-ery-deactivated20111105-dea asked: Omg. Bon you're so cuteeeee.
7 tags
pure--randomness-deactivated201 asked: If you were one of those internet meme faces/characters, which one will you be?
5 tags
Anonymous asked: You and my boyfriend have the same birthday! What would you like for your birthday? ;)
5 tags
Anonymous asked: Did you know that your hair is extremely fun to draw? c:
5 tags
Anonymous asked: Where are you from? not Bon, YOU.
5 tags
pure--randomness-deactivated201 asked: How come you are that tall when your parents are that short?...What did you eat to grow like that?!
5 tags
Anonymous asked: Have you seen those fanarts of yourself? When you're in a pairing with Rin/Shima/Yukio/Shiemi, how do those make you feel?
askkamiki asked: So, you're a MONK right? When do you have to shave your ridiculous head?
6 tags
OOC: Thanks, followers!
I can only hope my drawings and stupid humor will keep you entertained! If all goes well, Bon will stay in character, but if he doesn't sometime (or already) I'm sorry! Keep the questions coming or even drawing ideas of what you'd like to see Bon doing! I'm also considering drawing other characters, so please bear with me! I already have some ideas planned… ...
tzadikt asked: Did you do your homework? 8''|.
ask-okumura asked: Got any tips for memorizing stuff? That'd be so helpful on tests...
8 tags
ask-okumura asked: How d'you get your hair to look like that???
4 tags
About the previous entry...
4 tags
Someone forgot their earrings too.